Sustainability is ingrained in Pioneer Legal's core values, transcending mere buzzwords to become an integral lifestyle. Committed to reducing our carbon footprint, we employ eco-friendly practices both internally and externally.
Through initiatives like signing up with the Green Impact Group and pioneering the "Zero Prints" campaign, we lead the charge in fostering a paperless and digitized environment. Embracing energy-efficient technologies, recycling programs, and encouraging responsible resource consumption, we strive to be at the forefront of sustainable practices, protecting our planet for future generations.
At Pioneer Legal, sustainability is not just a vision; it is a steadfast commitment driving our every action.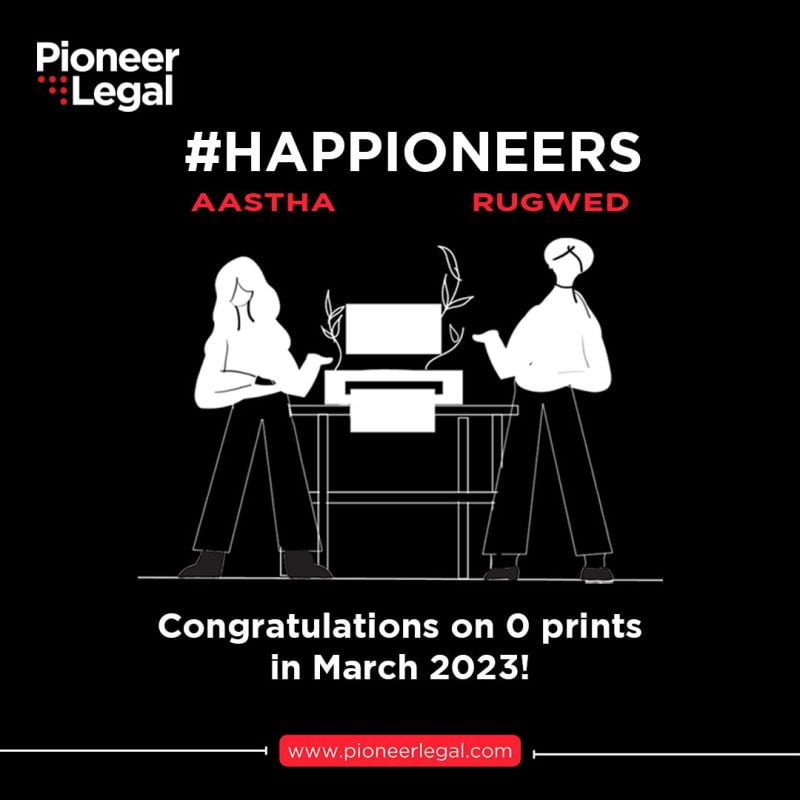 Congratulations on achieving
"0 prints"!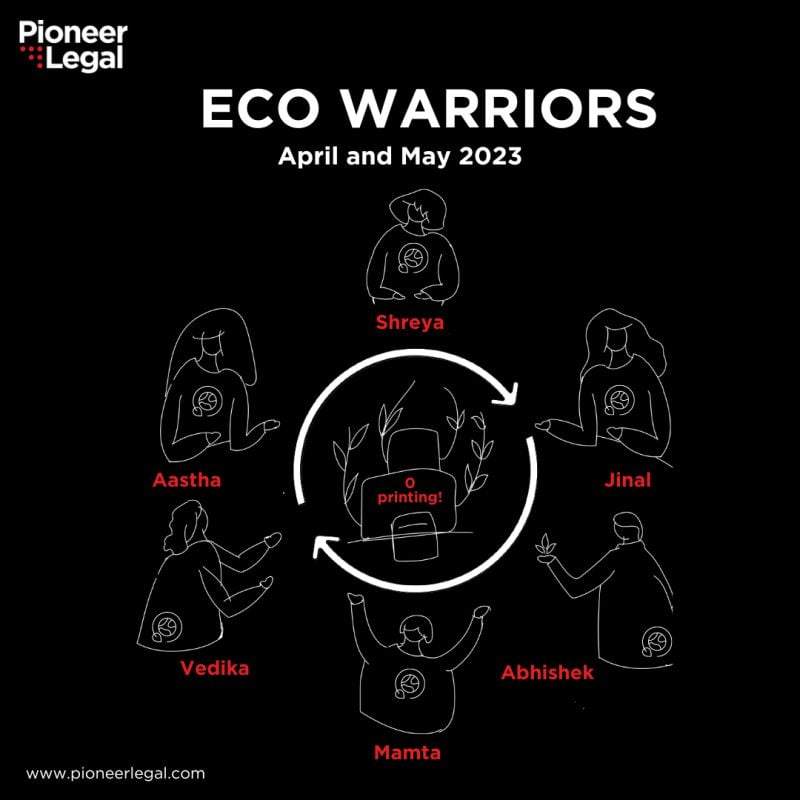 At Pioneer Legal, sustainability is our lifestyle, and our team's strong commitment to eco-friendly habits continually inspires us to reduce waste and conserve resources.
Pioneer Legal embraces sustainability as a lifestyle, diverting 23 kgs of waste to recycling centers, joined Green Impact Group, recycling paper & plastic, and donating funds to credible NGOs for a positive impact. Join our eco-friendly journey!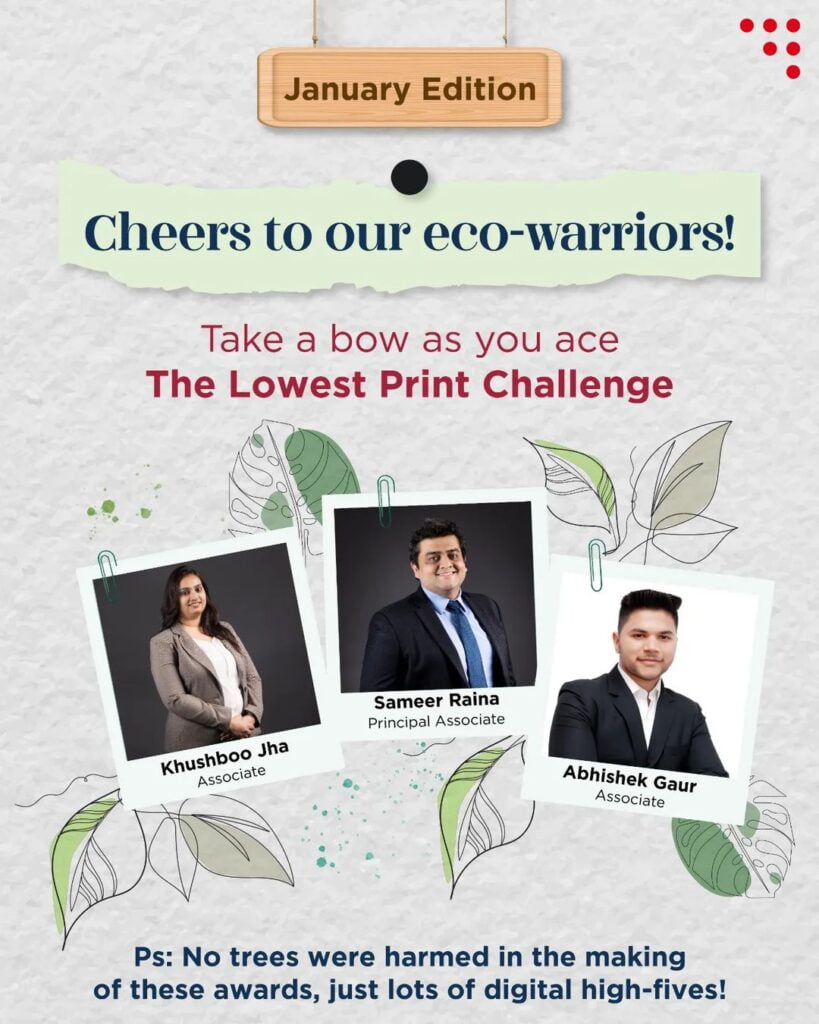 Eco-champions lead with outstanding sustainability commitment, setting the stage for the next challenger. Let the eco-friendly race begin!
Pioneer Legal is committed to addressing urgent environmental challenges with an innovative eco-challenge. Join us in our mission to safeguard the planet for future generations. Stay tuned for exciting updates on embracing the Eco-Challenge!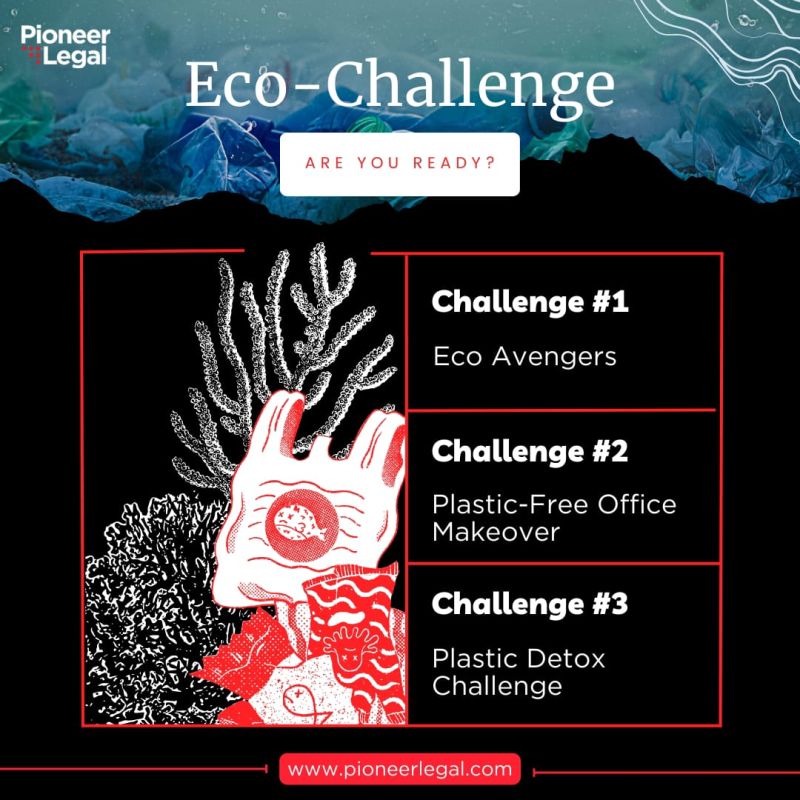 Join Pioneer Legal's "E-Avengers" in the "Plastic-Free Office" initiative for a green future! Embrace the "Plastic Detox Challenge" with biodegradable and reusable alternatives this Plastic-Free Month. Let's protect our planet together!